Description
Laneige Jet Curling Mascara 8g (Black)
Water ZERO! It is a mascara with a perfect power curling effect that doesn't sag easily on the eyelashes once raised with the "Air Gel Formula" that reduces weight.
Recommended for skin troubles like this!
1. When you want perfect curling
2. When you want clear and clear eyes
3. When looking for durable products
HOW TO use
Basic usage of jet curling mascara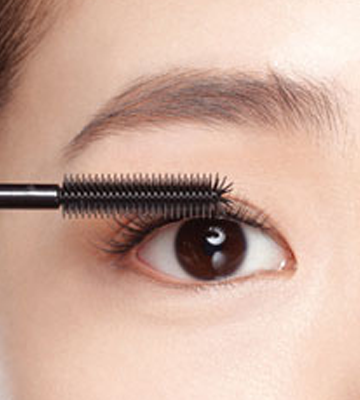 STEP 1
Using a horizontally square angle, it firmly fixes the eyelashes from the roots and raises the eyebrows.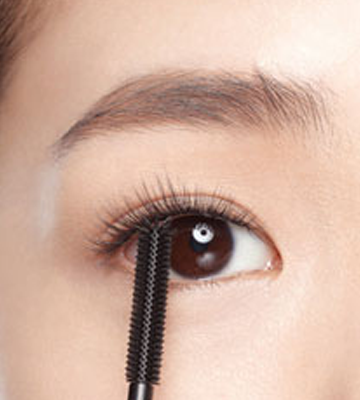 STEP 2
With the brush upright, touch the part you want to emphasize more with the tail comb brush part one more time.
TIP
Since the roots of the lashes must be fixed well, place the mirror at a 45 degree angle so that the roots can be seen clearly.
TIP
1. If you want your eyes to look cool -> emphasize the top and bottom of the central pupil of the eye.
2. If you want your eyes to look attractively long, -> emphasize the front of the eyes and the eye and the ends of the eyes
ARTIST TIP.
If you use a business card, you can give a dizzying curling effect even more easily without getting on your eyes!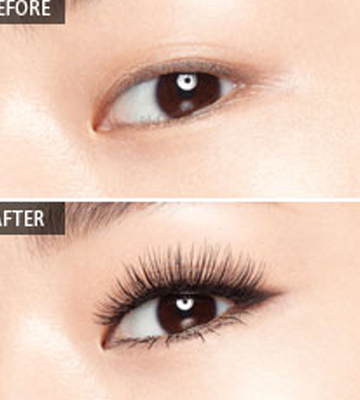 BEFORE & AFTER
Precaution
If you experience any troubles such as red spots, swelling, or irritation during use, discontinue use and consult a dermatologist.
Do not use on areas with wounds or dermatitis.
Keep out of direct sunlight and out of reach of children and children.
1. If you have any of the following problems after using cosmetics, you should stop using them. If you continue to use them, your symptoms will worsen, so consult a dermatologist.
A) In case of abnormalities such as red spots, swelling, itching, irritation, etc. during use b) In case of abnormalities such as the above due to direct sunlight
2. In the case of wounds, areas with abnormalities such as eczema and dermatitis Do not use.
3. Precautions for storage and handling A) Be sure to close the cap after use. B) Keep out of reach of infants and children. C) Do not store in a place with high or low temperatures or in direct sunlight.