Description
Laneige Multi Deep Clean Cleanser 150ml
A cleanser with cellulose beads deeply cleanse and removes makeup, sun cream and fine dust through gentle exfoliation, for a brighter and clearer skin
Details
Multi Deep-Clean Cleanser
The cleanser containing plant-derived papain enzyme removes makeup, sun cream, fine dust and dead skin cells, and blueberry extract with antioxidant effect for a brighter and clearer skin.
Multi Deep-Clean Cleanser to remove makeup, fine dust, and dead skin cells all at once
Moist Cream Cleanser to provide highly moisturizing effect that keeps the skin moisturized after cleansing.
Perfect cleansing care with LANEIGE's new cleanser!
Key Points
NEW Multi-Deep Clean Cleanser
Deep cleansing of makeup and fine dust all at once!
Multi-functional cleansing foam for dead skin cell care without irritation
The cleanser removes sun cream, makeup, and fine dust all at once
Daily dead skin cell care without irritation
Natural plant-derived papain enzyme and cellulose beads that melt softly on the palm, remove stubborn dead skin cell
Cleansing for healthy skin
Blueberry extracts with antioxidant effects for a clearer and brighter skin
How to use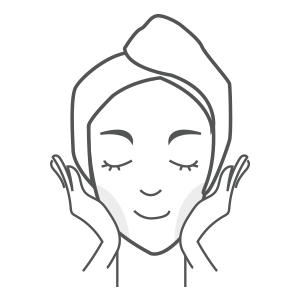 After wetting the face with water, dispense about 2cm of content and cleanse the face in a massaging motion.
Precaution
1) If the product gets into the eyes, wash off immediately with water.

2) If the skin develops abnormal symptoms and side effects such as red spots, swelling, and itching while using the product, or if the application area develops the symptoms above after exposure to direct sunlight, consult your dermatologist.

3) Do not use on areas with wounds

4) Storage & Handling
(1) Keep out of reach of children.
(2) Keep away from direct sunlight.