Description
Laneige White Dew Sherbet Cream 50ml
Moisturizing brightening cream soothes tired skin
irritated by sunlight with its cooling sherbet texture and provides brightening effect or a brighter and clearer skin
Can skin be filled with clear light like dew?
NEW LANEIGE "White Dew" Line
NEW White Dew Sherbet Cream
Moisturizing brightening cream soothes tired skin
irritated by sunlight with its cooling sherbet texture and provides brightening effect or a brighter and clearer skin.
Key Point
1. White Dew main brightening ingredient "Saururus chinensis extract"
Brightening effect of plant-derived Saururus chinensis Extract improves dark spots and uneven skin tone by filling melanocytes with moisture.
2. Cools heated skin by 3.7 degrees
The soothing moisture lowers the temperature of tired skin due to exposure to the sun.
3. Low-irritant brightening
Provides a low-irritant brightening effect that passed hyper-allergy tests
4. Moisture-full Sherbet texture
The soft Sherbet-textured cream delivers a cool, moisturized feel to the skin as it is softly absorbed into the skin
White Dew Sherbet Cream, try it like this!
Increase the effect of the product by using the'Brightening Spatula' that comes with the product.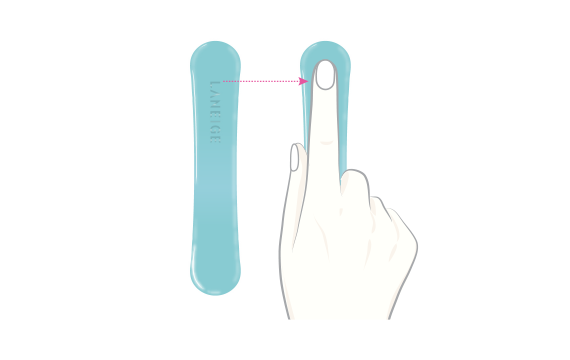 STEP 1
After fixing the tip of the index finger on the logo (L) part, wrap it around the sides.
STEP 2
With the convex part on the back of the deck, gently apply it in the direction of the skin inside->outside, down->up.
STEP 3
Tap lightly using a wide area to absorb the contents.
STEP 4
Firmly presses and releases lumped areas to increase skin circulation and vitality.
How to use